Exclusive Factoring for truckers
At Benjamin, Buchanan & Associates, we're Independent Transportation Factoring Specialists, exclusively serving truck company owners and operators.
Timing is everything when you're hauling a load. The same applies when improving cash flow.
All Factoring Companies go through cycles. Are they currently holding firm on price or looking for new business?
BBA Factoring knows that answer. We know each factor's parameters and stay in tune with their business fluctuations every day.
  We're Independent
We're focused on building long-term relationships based on the quality of the factoring deals we broker. We're fast. We're free to truck owners and operators, and we're market competitive. We've done the ground work so you don't have to.
Join our other happy clients who give us top rating in customer satisfaction. You've hauled and delivered the load. Don't wait to get paid. Factoring means you can get paid today. Get the immediate cash options you need to stay on the road. BBA Factoring will keep you rolling!
More Negotiating Power
We're in the market all day, everyday. We leverage our extensive relationships and financial industry experience to deliver fast and trusted funding.
We know who's lending today. How?
We close deals daily.
Our constant touch in the factoring industry provides the inside track to the best deal available for your business and we deliver a tailored solution for you.
Don't get lost in automated messages and voicemails. Avoid hidden fees and let us work to bring you deals we've already vetted.
With our inside track, we bring you not only a selection of the best deals available to choose from, but deals that are carefully matched to your business profile and needs.
Same Day Funding
Get immediate access to cash advances by using your commercial accounts receivable as a quick and smart way to fund your business.
With the BBA Factoring Solution you don't have to wait for 30-60 or even 90 days to get paid by your customers.
We sift through our trusted network of factors to identify the best cash flow funding programs provided.
The best part? We cost truck owners Nothing. That's the BBA Factoring guarantee! Take advantage of our expertise at no cost to you.
Get a free quote Now
Fight factor fatigue with cash flow deals that fit your needs. Get Same Day Funding.
No Hidden Fees
With more than 20 years in asset management, BBA Factoring has the experience and contacts to find the best rates for the cash flow needs of trucking companies. We Advance Rates up to 99.75% with no hidden fees. If your trucking business has encountered any of the following challenges you've come to the right place to find the best factoring options for immediate cash flow.
Contact us now for a free factoring quote if you have:
personal credit challenges
business losses
bank rejections
outgrown your line of credit
increased cash flow needs
Case Study
A 95-fleet truck owner in the midwest spent an exhaustive time searching online for a factor and eventually compiled a list of over 30 companies. After refining the list, based on those that appeared to be the closest matches to his specific needs, he began calling his "shortlist". His calls ended in a series of referrals to other factoring companies. Finally, he reached us and we began work on helping him close the deal.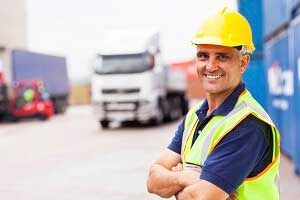 He told us:
"With hundreds of factoring companies out there, all touting low prices and high advance rates, I was overwhelmed with the choices. You not only quickly explained the differentiators and the current factoring environment, but you helped me return my focus back to my own business needs.

I still had options- without all the clutter- which allowed me to choose  the right partner for my direction in business today.

Two months ago I would have told you guys I had it covered, but now that that I've experienced the dead ends and time wasting in the search for a Factor, I absolutely see the value in using Benjamin, Buchanan & Associates as my broker."

–Tom G.   ($1MM/mo revenue/ 95-truck fleet/ Chicago)  
The truth is, while some may think that "brokers cost more," truckers looking for a factor will either be paying a captive sales agent, or an independent broker. The costs are the SAME — for the captive agent or independent broker — but the independent will negotiate on your behalf, the captive agent is an employee of the factor. We're only interested in matching your needs to the right Factor for you. Contact us now to see what we can do for you.
What our other Clients say!